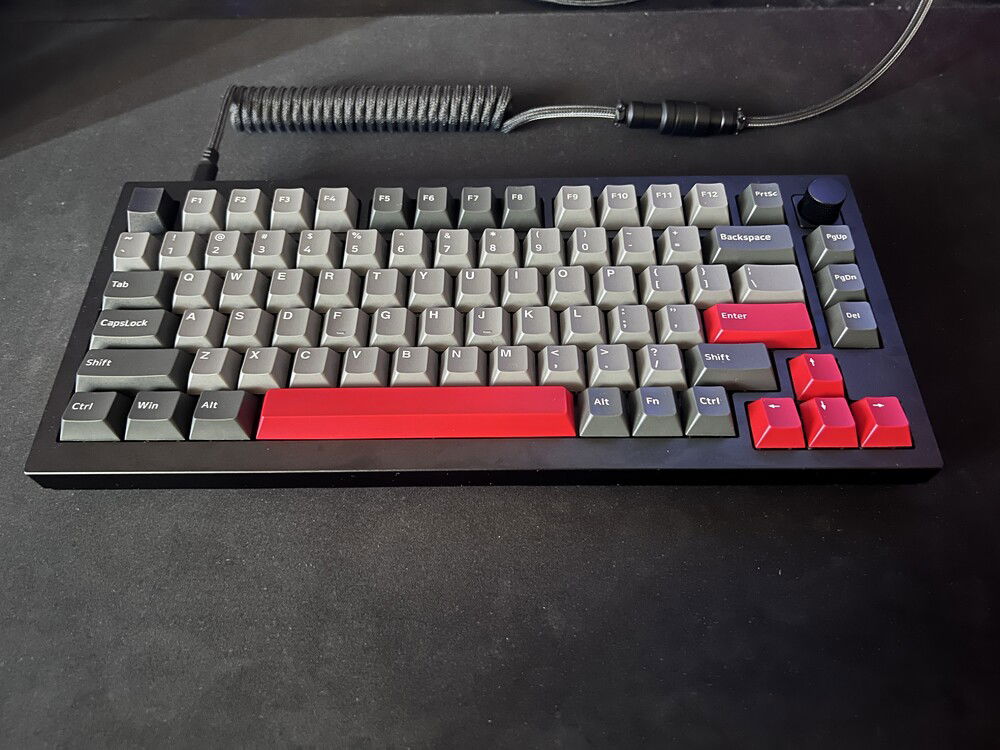 The unscuffed version. Keycaps are Akko's Psittacus PBT OEM set. Esc key is custom carbon painted aluminum key from Etsy seller escherlabs.
Scuffed attempt at wrapping with carbon fiber vinyl. Aviator cable is from Cablemod: Carbon Pro cable.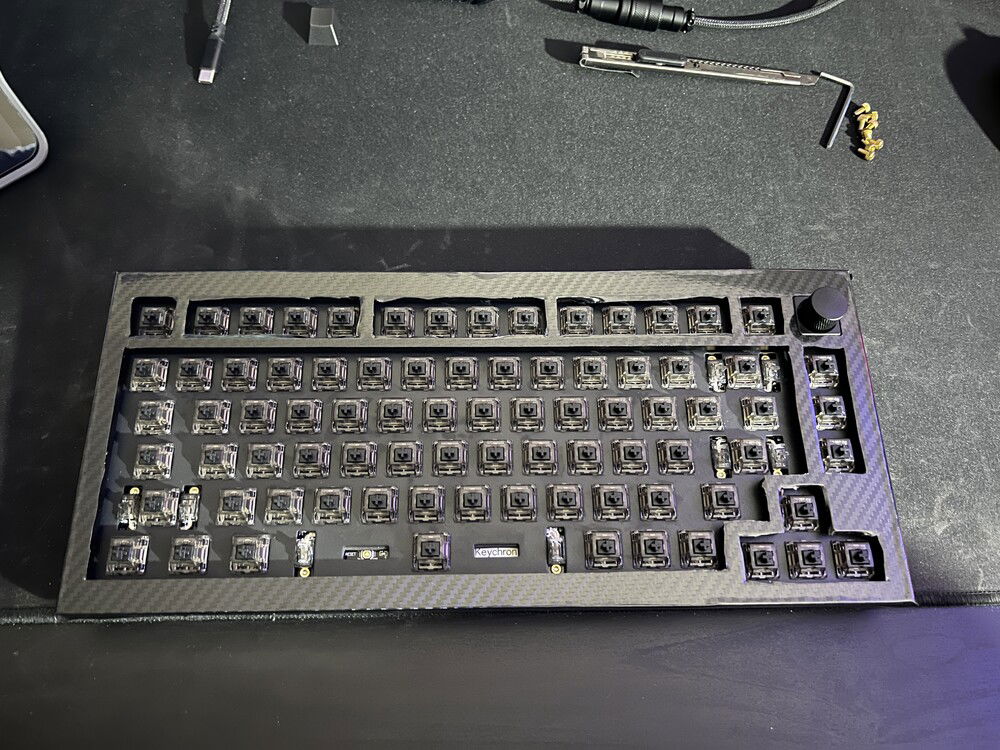 Switches and stabs: Gateron ink black v2s, lubed with krytox 205g0. Durock screw in stabs v2. Smoky housing, lubed as well.