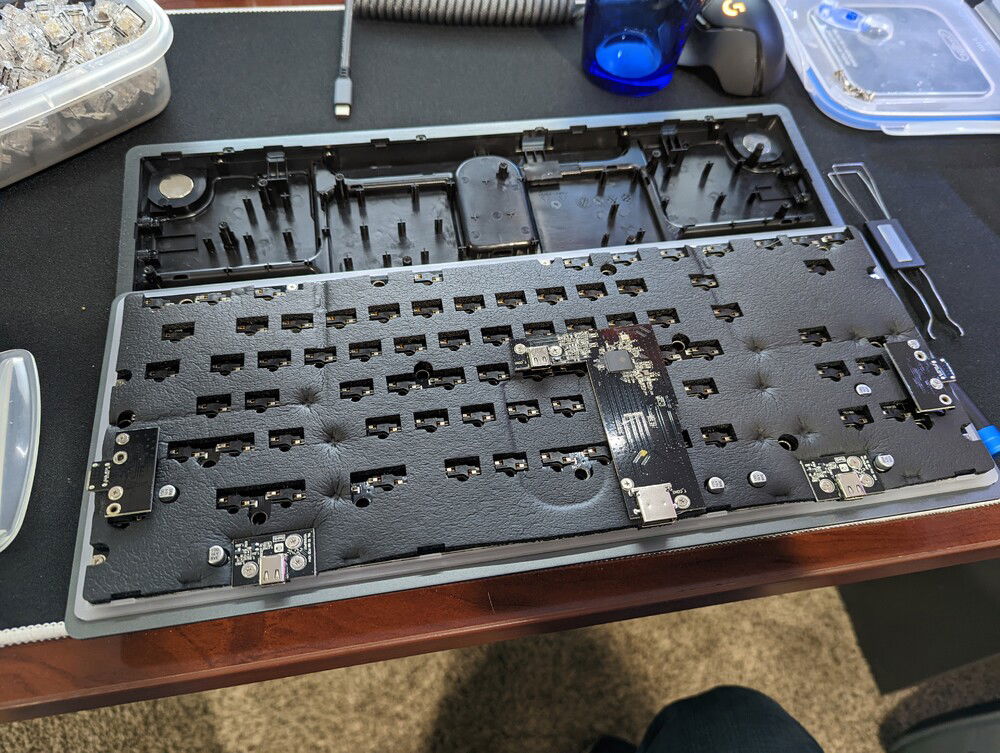 Decided to mod my keyboard. Wanted to improve the sound profile.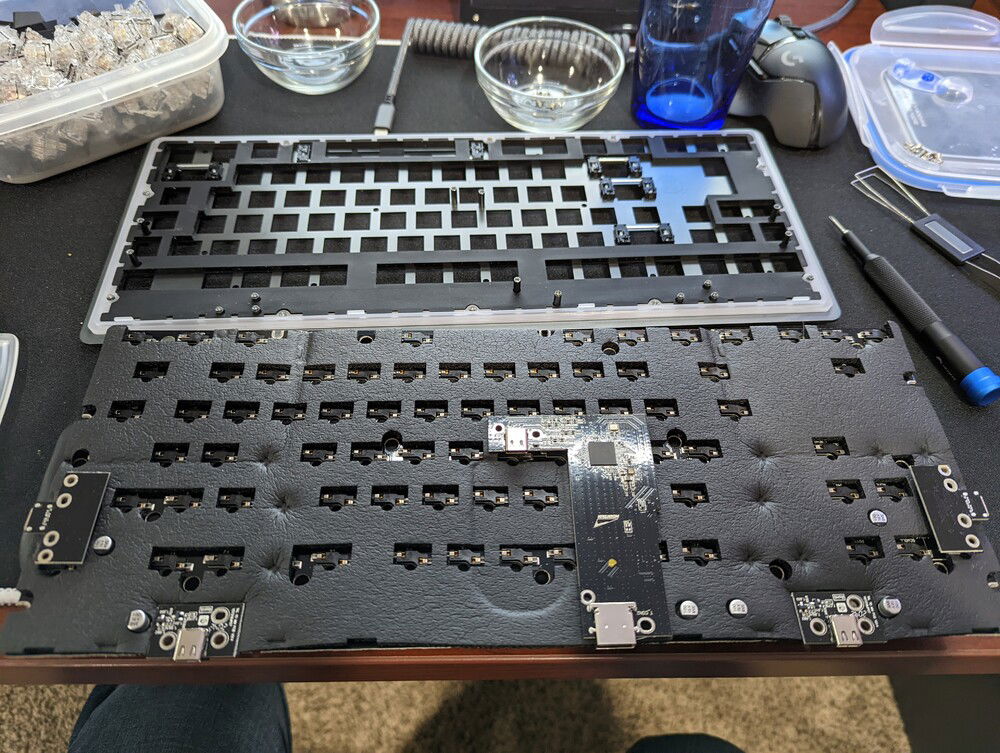 Keyboard did not have any plate foam, it had thin rubber gaskets. It did have some PCB foam in the bottom.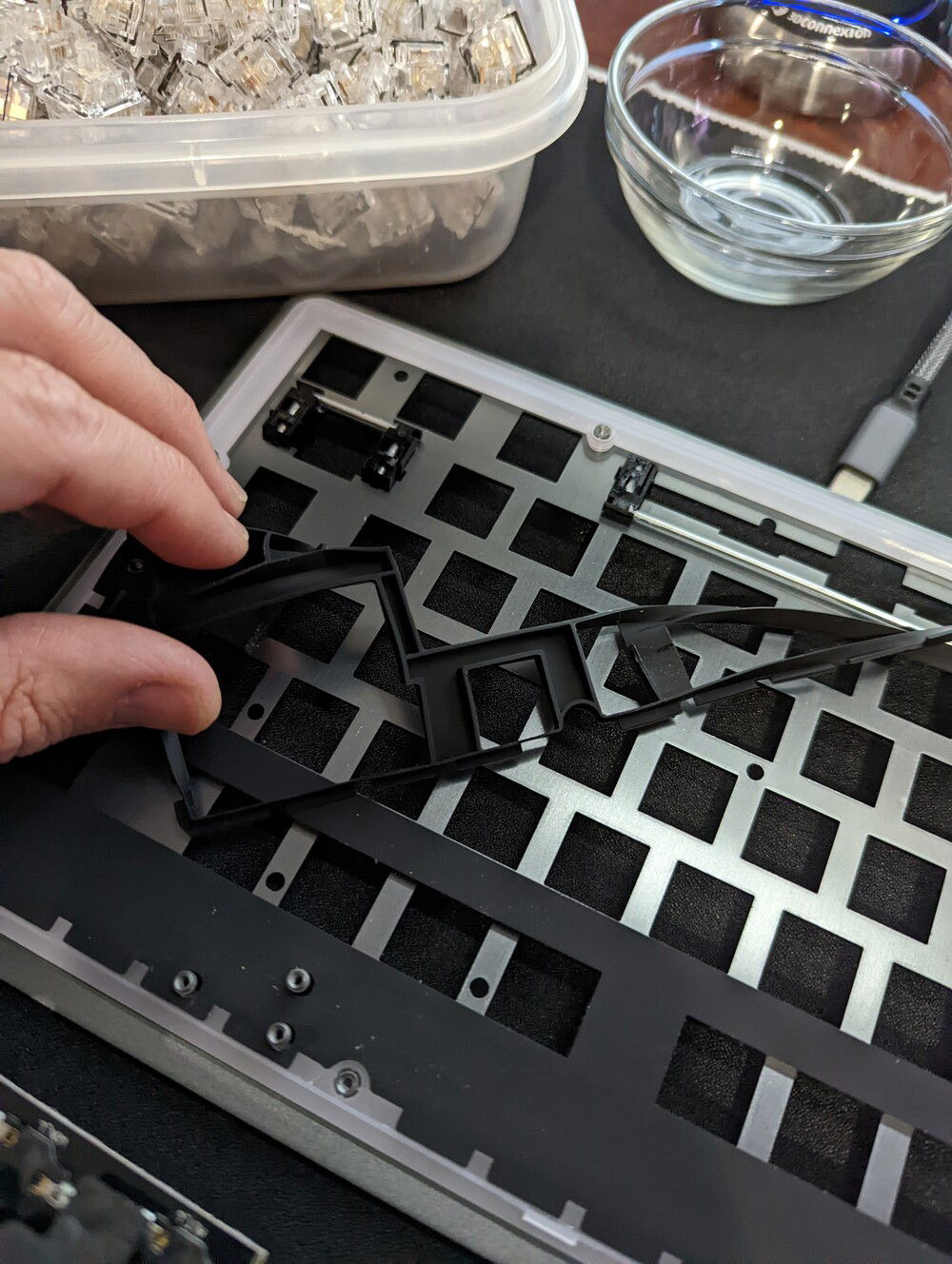 Hear the thin rubble gaskets that were on the plate.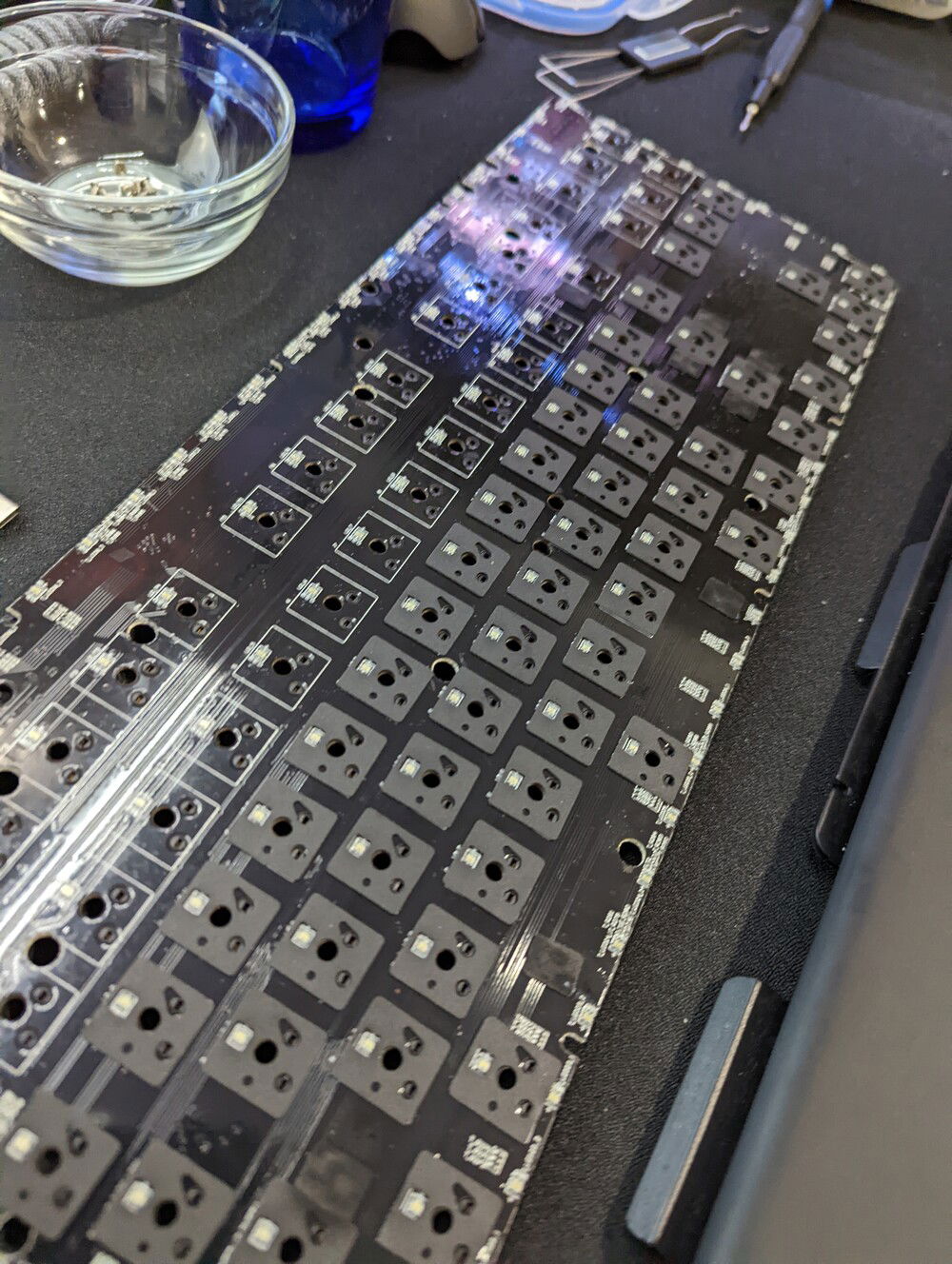 I installed some switch pads.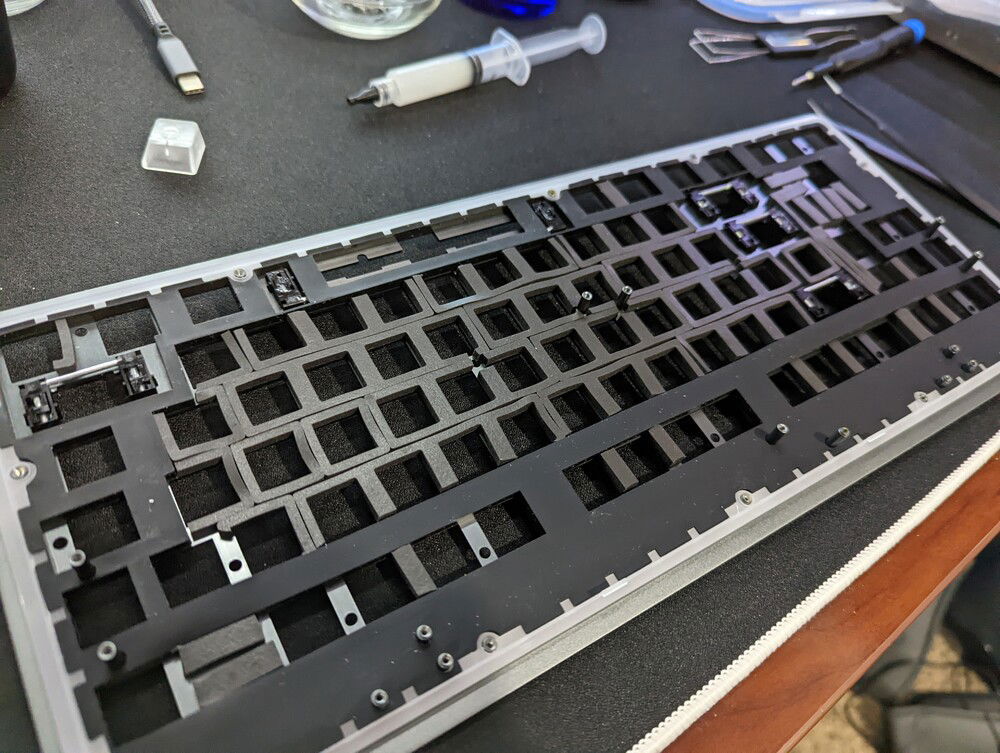 And here's the modular plate foam after I installed it.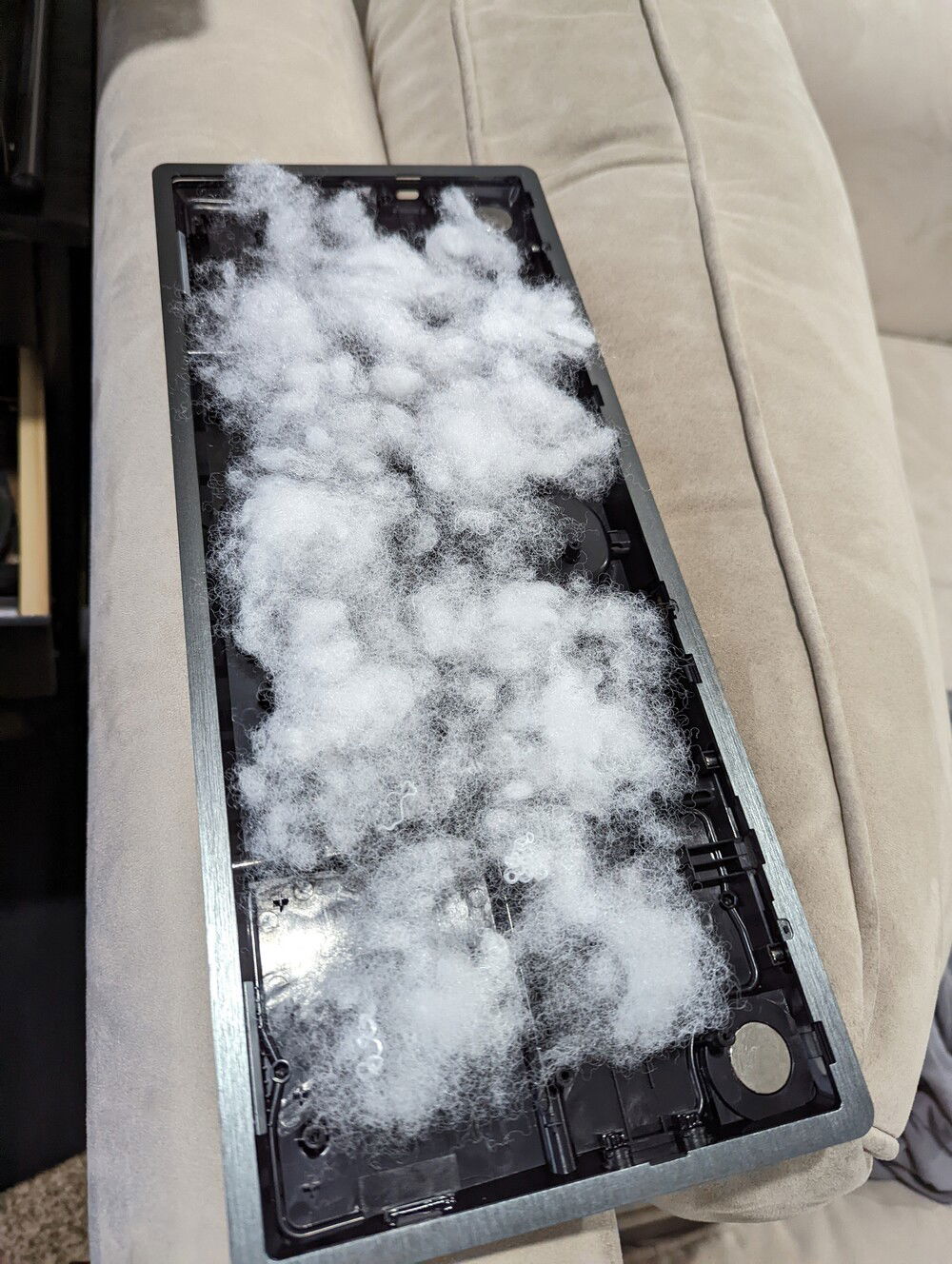 And what would a keyboard mod be without some polyfill?