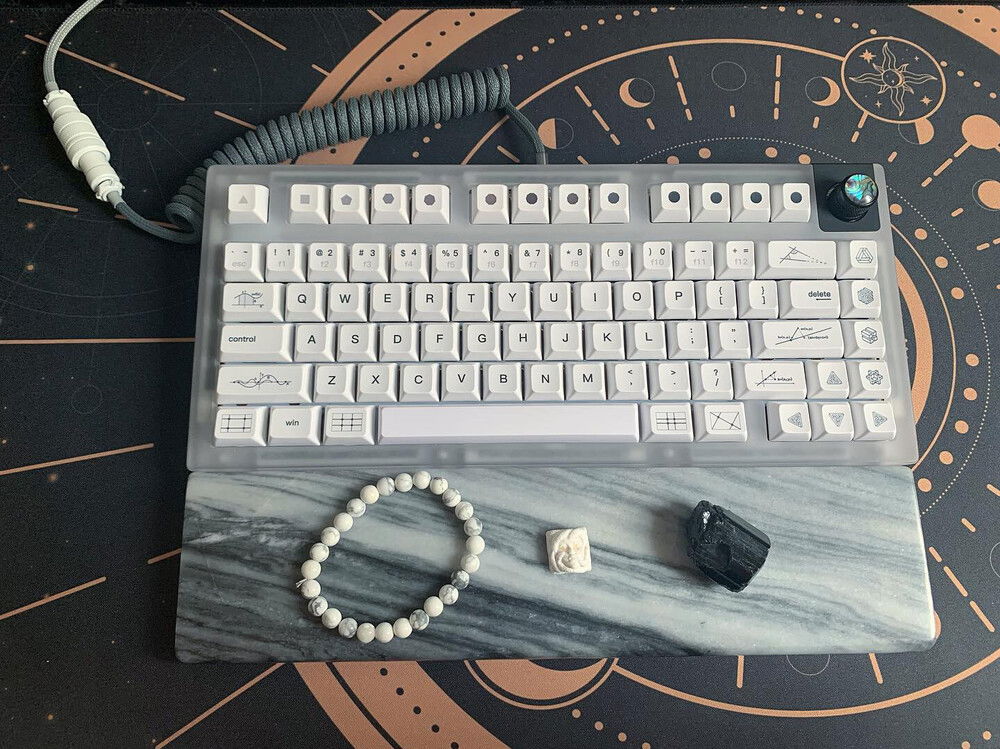 Top down view of the board when I first built it.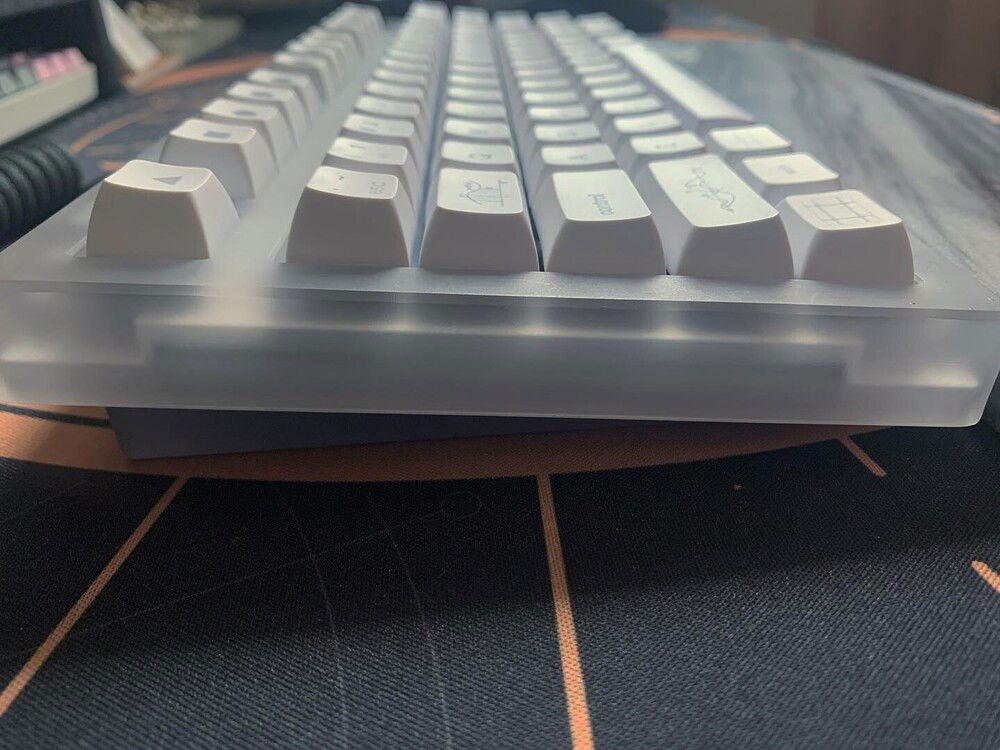 Side profile. Digging the JDA sculpt.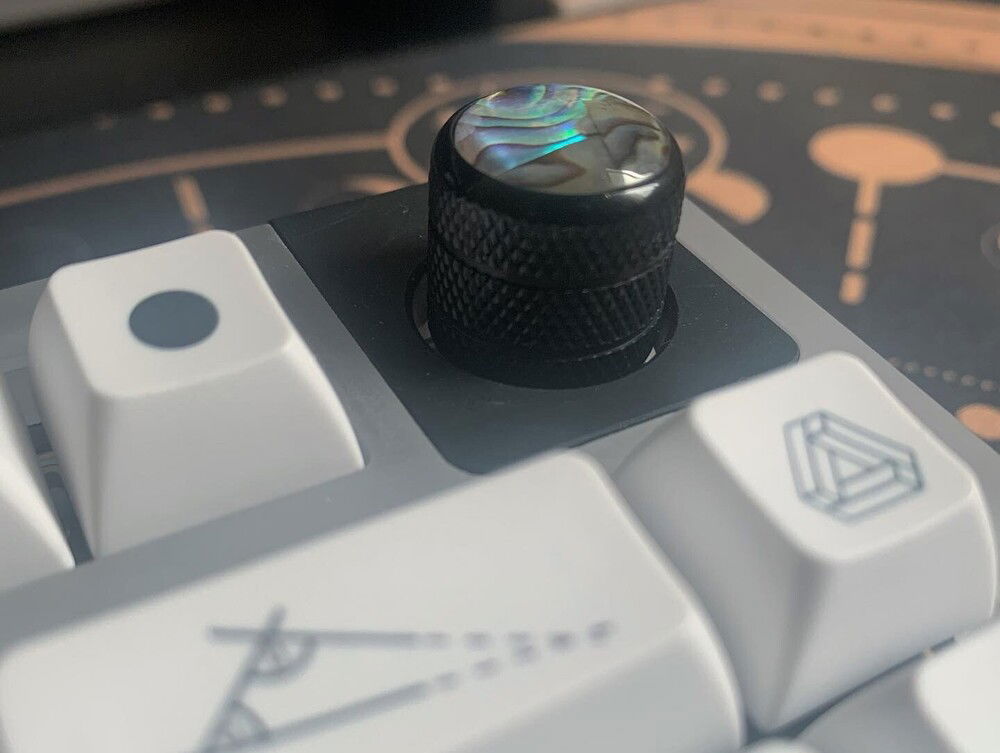 A abalone shell guitar knob I got from Taobao.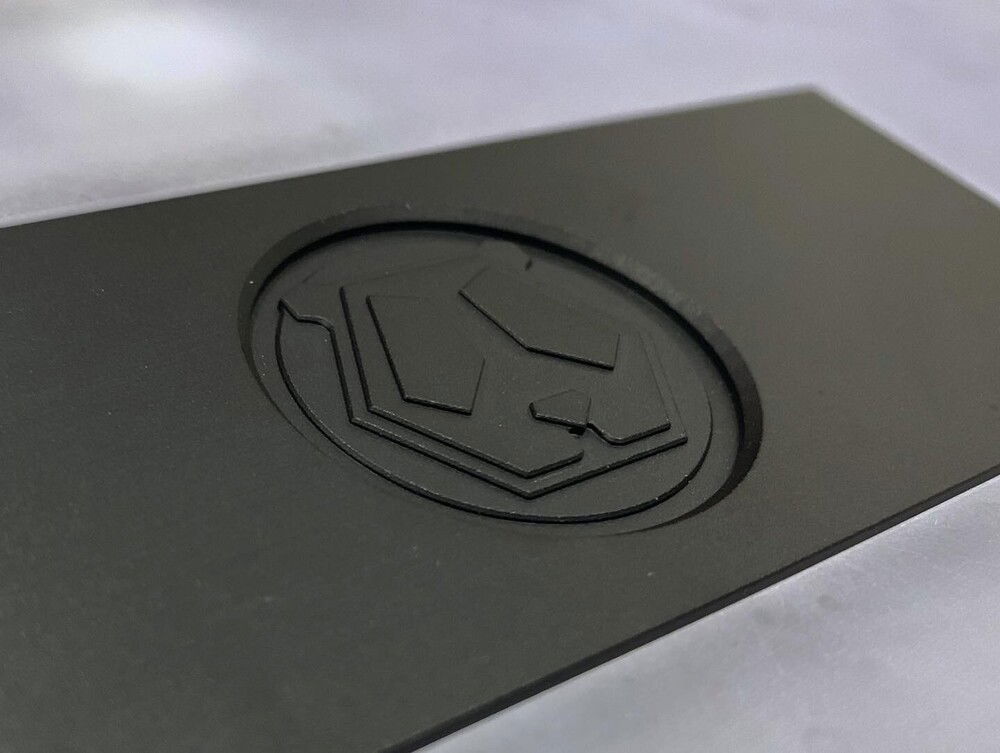 Black plated aluminum backplate.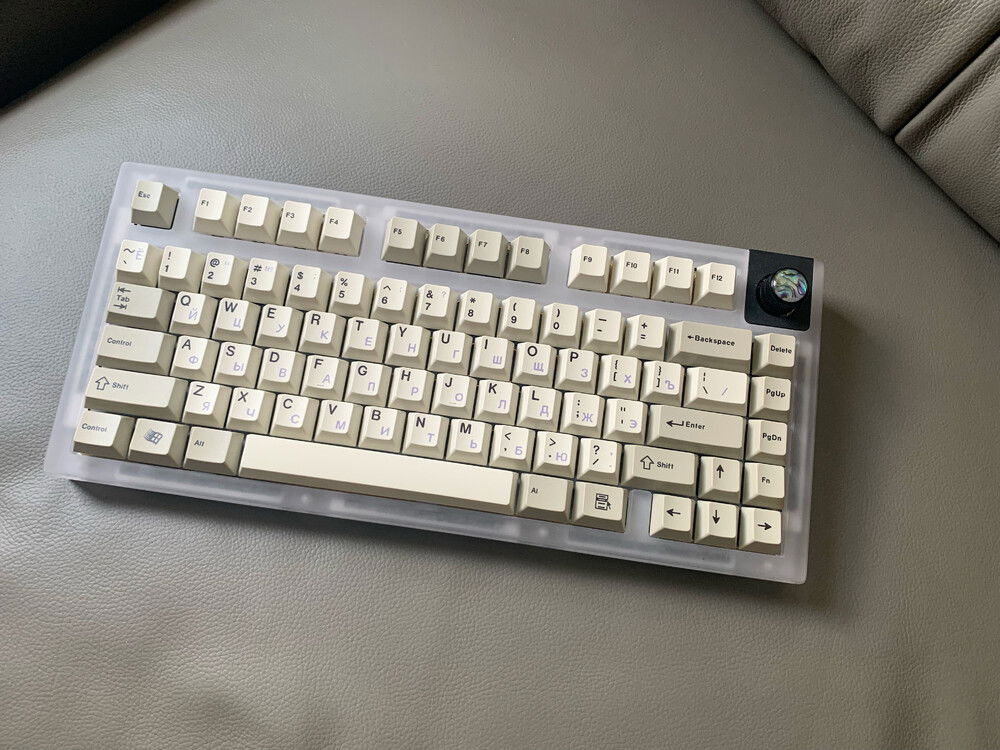 Another picture with XMI Grey Cyrillic keycaps.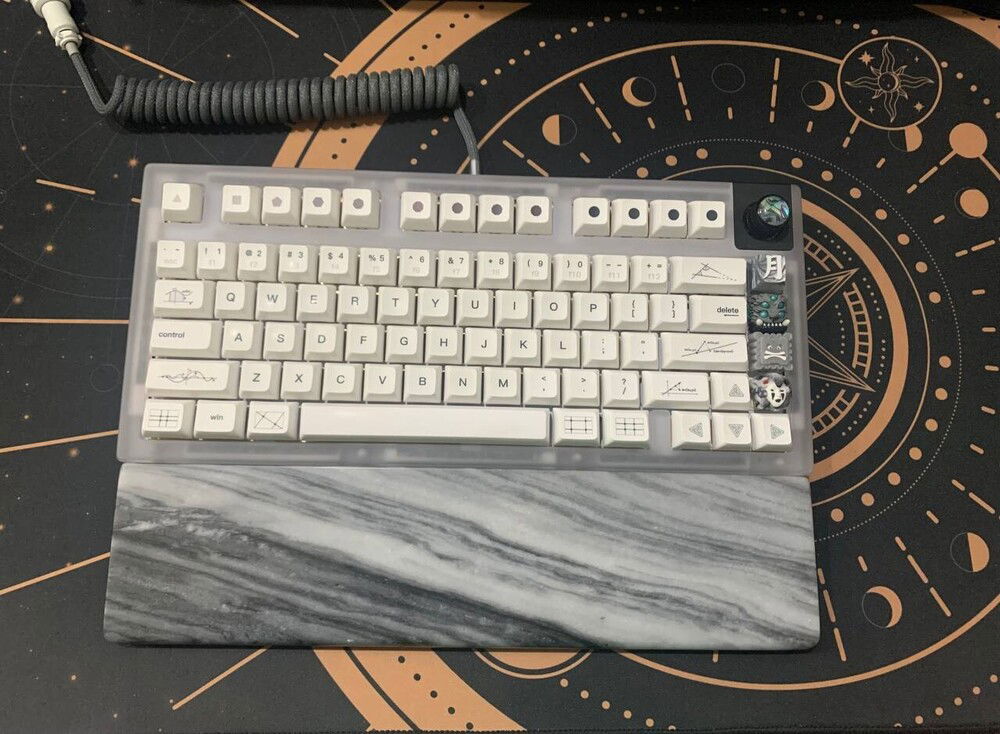 More recent photo of my keyboard with some additional artisans on the side.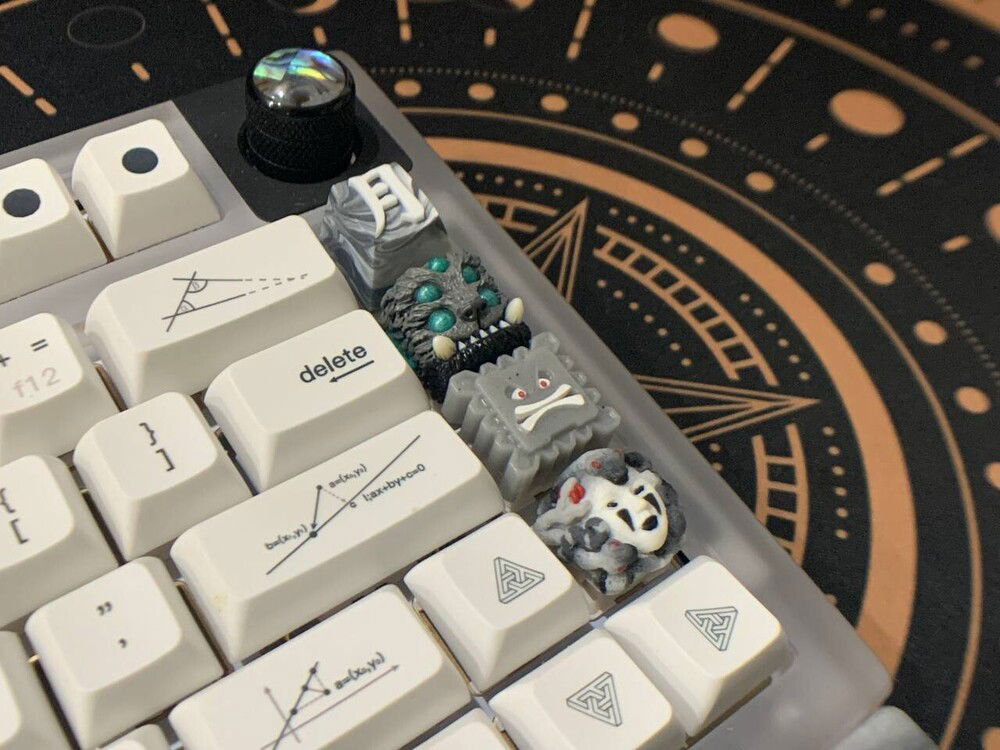 Some grey artisans that I've decided to mount on this board :-).